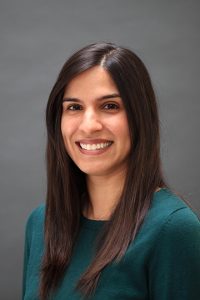 Natasha graduated with a Master of Science in Applied Behavioral Analysis from Simmons College in Boston in 2010 after which she moved back to Vancouver. She received her Bachelor of Arts in Psychology from Simon Fraser University. Natasha is a Board Certified Behavior Analyst (BCBA).
Natasha was first introduced to the science of ABA in 2006. Since then, she has taken on the role of a behaviour interventionist working with children diagnosed with an Autism Spectrum Disorder. In addition, Natasha gained experience working as an Autism Support Worker at a public school where her responsibilities included modifying classroom activities in the moment to provide opportunities for independent participation, collecting data, and facilitating peer interactions.
In 2010, Natasha joined the '1 Step Ahead' team where she continues to expand her knowledge and apply what she has learned through her education and her many years of hands-on experience to children with special needs and their families. Natasha's professional and research interests include early language acquisition and development of play skills in children with autism.